Anyone know if the Bitsetter will work on the Shapeoko 4 xl?
As noted below, the SO4-specific versions are now in the shop.
There is a SO4 specific version that you can see in one of the Carbide 3D YouTube videos. They are available on the site. I ordered one for my SO4 XXL Monday.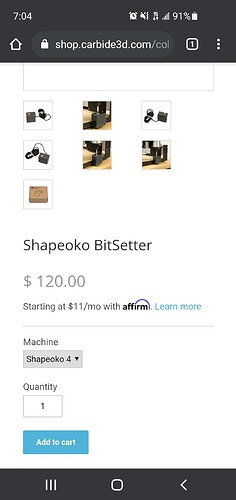 The SO4 bit setter is available right now: Shapeoko BitSetter – Carbide 3D
We don't have one in the California shop to photograph but we'll get a photo before too long.
That's what I was reading on the site but wasn't sure it would work with my 4xl. I'll b ordering.
Thanks
This topic was automatically closed 30 days after the last reply. New replies are no longer allowed.