Bought a 20$ bluetooth keypad, printed some custom labels: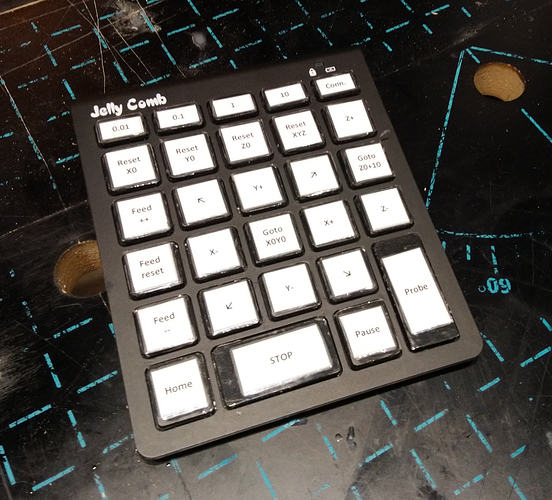 I'd like to use it to generate shortcuts for UGS. I want to remap each key to e.g. Ctrl+Alt+, so that the key strokes from this keypad cannot do anything else that triggering the associated UGS shortcut.
To achieve this, it seems like it is required to have some SW-in-the-middle solution that intercepts the keystrokes from THIS specific keyboard, and remaps them dynamically.
I've tried HIDmacros, it almost works but some keys are causing issues. I am now on to installing Interception and using that.
I wonder how you guys use your keypads with UGS and whether you have a simpler solution that does not require any SW trick ?