Keeping myself entertained during these crazy times. My Shapeoko is fun to play with when your on lock down.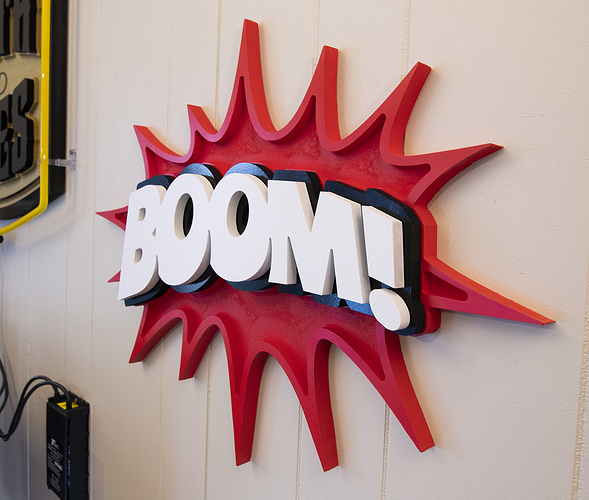 Awesome work! Would you care to share some details? (materials, paint/finish)
3/4" PVC. Using O flute Amana bits. Krylon paint and double sided tape.
This is really cool looking!
I personally love those Amana "O" flute bits!!