I have an SO3 XXL with HDZ. I am also a wood turner. There is a youtube channel called Papa1947. He turns a lot of interesting things. One thing he makes is a wavy bowl from a board. You create a board about the size of the bowl you want and then cut rings out at a 45 degree angle. Then you glue the boards together and form a bowl. You then turn the bowl in the lathe to get it smooth inside and out. I have wanted to make a bowl from a board for a long time. I am an experienced turner and did not want to make a boring bowl from a single board. So after seeing Papa1947 using a cnc mill to cut his waves out and then gluing them together into a board I went straight for the hard stuff. Hopefully it will come out ok. I got the image from Google and in Inkscape converted a jpg to an SVG. Then in CC I made an array on my work piece that is 6" X 18". I have two 6X18" maple boards and two purpleheart boards to make the board from. I will be cutting it out this afternoon and gluing. Hopefully if that is successful I will be making the bowl from a board this week. I love my Shapeoko and hope all this effort works out.
Here is the video from Papa1947 about making a bowl from a board. If you have a CNC and turn he has some very interesting videos.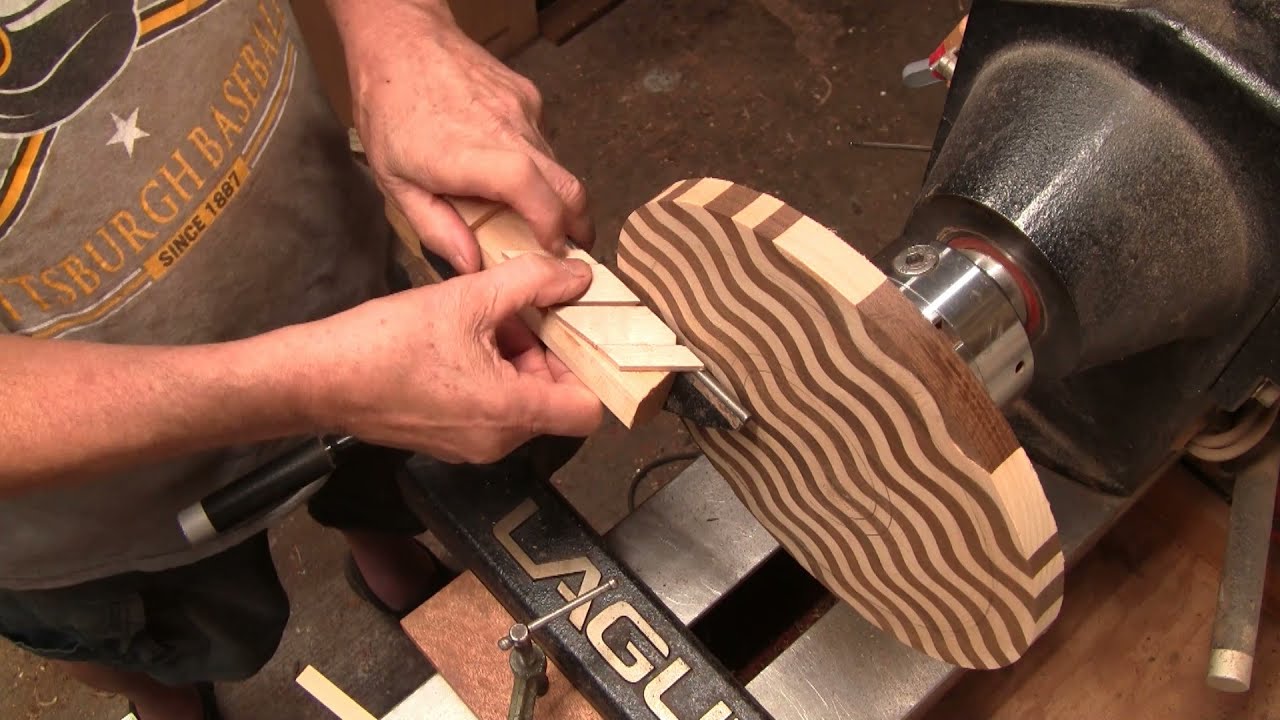 What I like about his videos is he tells you how and does one and skips all the repetitive steps many youtube videos go on and on about. He does straight turning but also integrates his CNC machines into his turning. Very interesting.
Here is the simulation of the patterns I am going to cut out. I get 4 waves per board for a total of 16. I will be using super glue and painters tape to hold the material down. Cutting with a 3/16" down cut bit.

I will cut out the patterns and then glue them alternating maple and purpleheart. Then I will cut a rough circle out and put it on the lathe and cut the rings. I love combining my traditional woodworking and the Shapeoko.
wavy_bowl_from_board.c2d (140 KB)