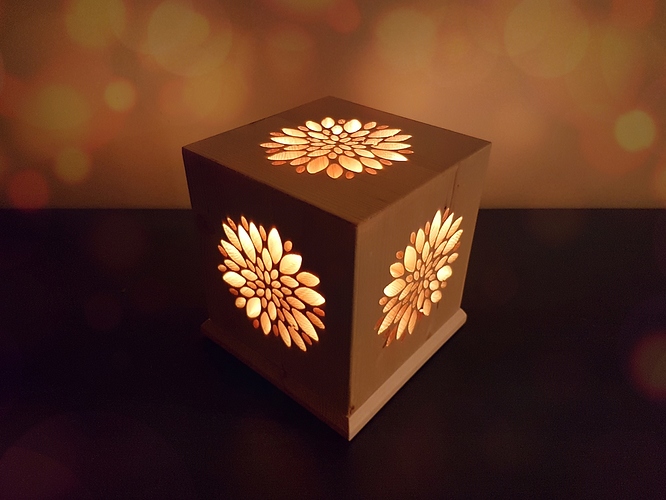 Hey Carbide Community!
I just completed my first project on the Nomad 883 and I made an instructable about it if anyone wants to have a go making it themselves. It is an LED meditation cube made out of pine. It also works great as a night light. All of the design files are included in the instructable if you just want to get started milling it out.
I would love any feedback on the idea and would get a real kick out of it if someone else made one. If you like it I would really appreciate a vote on the instructables site

It was tons of fun building and really got me acquainted with my beautiful new nomad.
Cheers,
Jeeves