When I bought my Nomad about two years ago, I always had the urge to build a camera. I have started down that path. I have taken apart an old Mamiya Press camera and have used some parts to build a custom, smaller camera to carry around. I am almost done with the basics and need to mill the body. My Nomad can't handle the piece because it needs to be almost 1.75" deep. Also, my Nomad is out of commission until I get some replacement part I ordered.
Anyone interested in helping me?. I have the body modeled and all paths generated to mill it. I would love some hardwood with beautiful grain. I think someone with a Shaepoko?. I'm willing to pay of course. Here is a picture of what I need: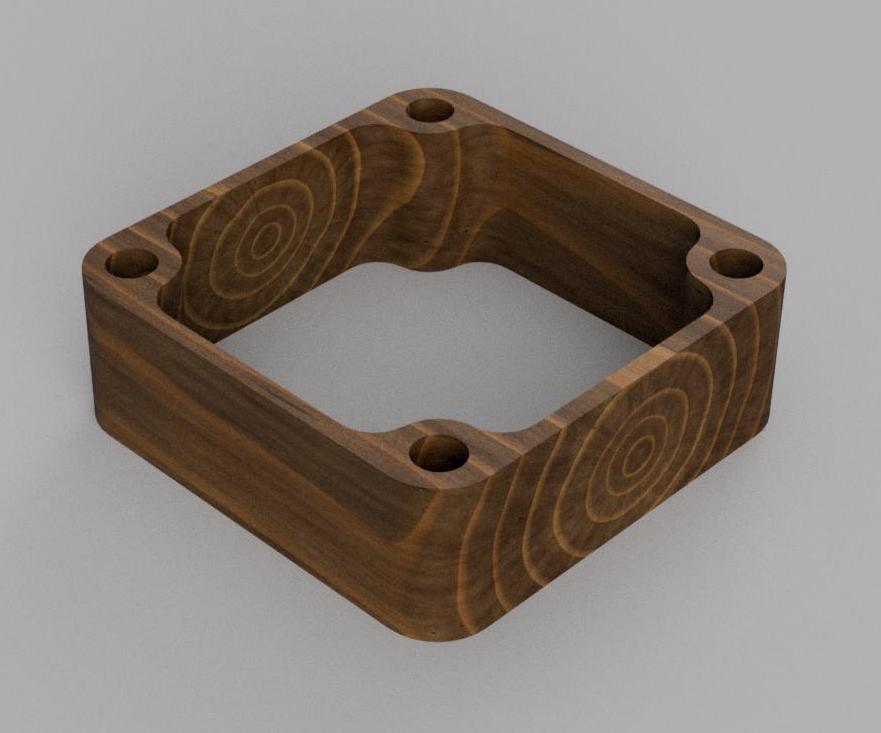 It will change slightly as I'm still making revisions. Mostly the diameter of the holes in the corners. Its approximate dimensions are 125mm x 125mm x 43mm. I am in NY area so I'd love someone close by if possible but I'm open to anyone, anywhere. PM me if interested.