The typical technique for machine calibration:
depends on precision measuring tools, and is limited by the reach of the tools in question.
It should be possible to cut strips from a suitable blank of material, one along each axis — so we set up a square file which matches an available blank of material: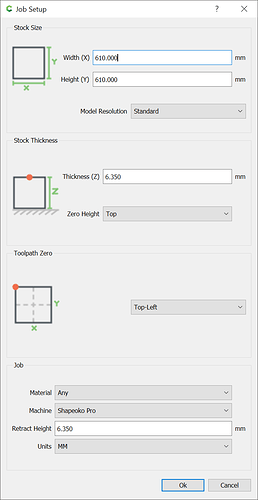 and put in suitable geometry and assign toolpaths: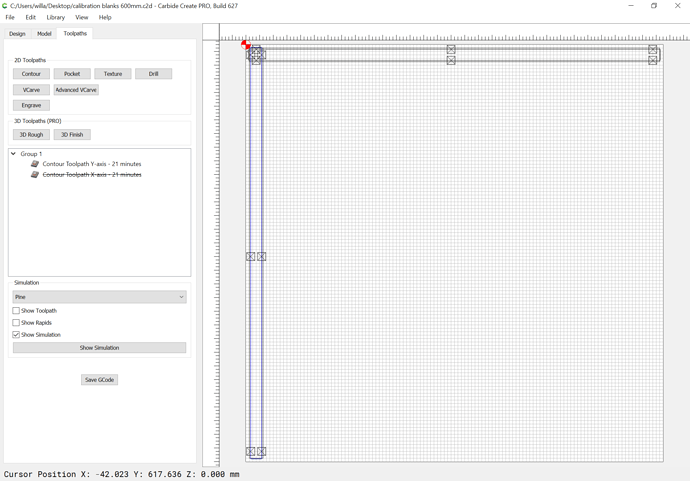 Put the origin at the top left corner so that it doesn't need to be changed.
When cutting material from the square, after the first, we rotate and always cut along the same axis of the material so that it doesn't lose the dimension along what becomes the long axis.