Hi all!
New here and new to CNC stuff in general.
Trying to add Neil's Post Processor to Aspire but keep getting errors.
After adding the file to "C:\ProgramData\Vectric\Aspire\V10.5\My_PostP" I restart Aspire and open it again. This is the first pop-up window that I get: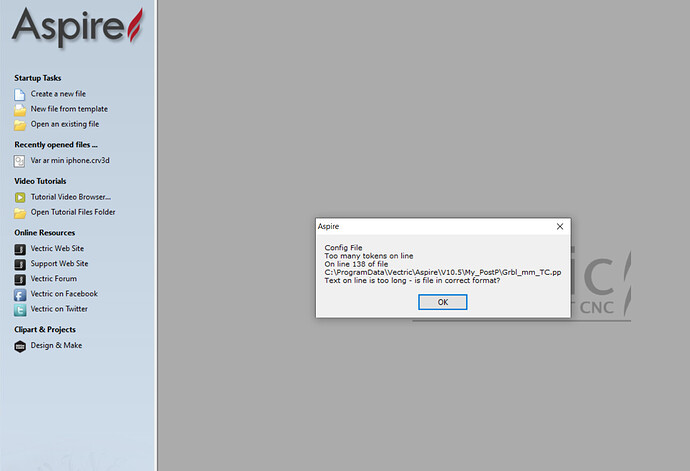 I then press OK and a new window is presented: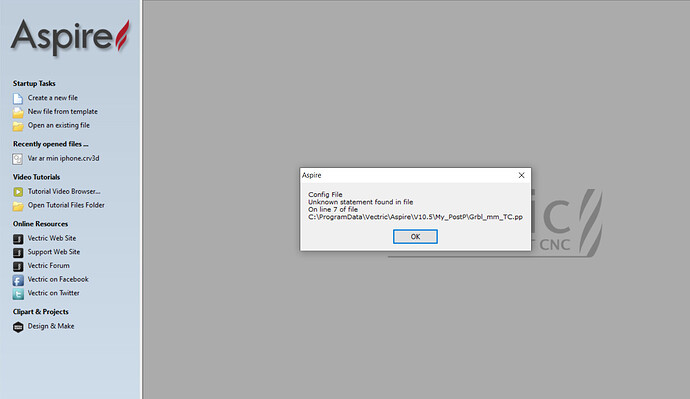 Anyone has any ideas of what I´m doing wrong here?