I have the Carbide 3D Router, and I've had bad luck with 1/8 shaft bits. At this point I'm thinking my 1/8 Carbide 3D Precision Collet needs to be replaced. I've had zero problems with the 1/4 collet, just the 1/8.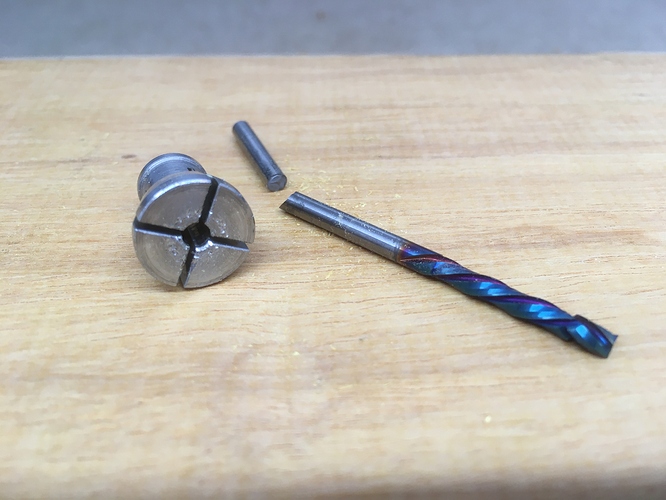 So what can I buy that would be better? I don't know/understand the branding, naming, sizing, but I look at the collet in my Nomad and it seems like a better design.
Can someone recommend a replacement for me? After breaking 4 bits I'm probably not going to flinch at the price.