Finally got around to trying this out. 0.089" (2.25 mm) is the tap drill size for a 4-40 thread. Carbide circuit board drills are typically 1/8" shank and come in a range of sizes, including sizes larger than 1/8":
https://www.kyoceraprecisiontools.com/pcb/pdf/PCB_Diameter_Chart.pdf
Drill Bits Unlimited has good deals on factory-resharpened ones. Their eBay store is here:
https://www.ebay.com/usr/jtg1969
150-400 SFM is the recommended surface speed for drilling aluminum with carbide and this calculator recommended 0.0008 to 0.0018" per rev for the feed.
I went with 10,000 rpm for a surface speed of 233 SFM and feed rate of 10 IPM for 0.001" per rev. Put a little drop of 3-in-1 oil on the plate and a little on the bit and voila!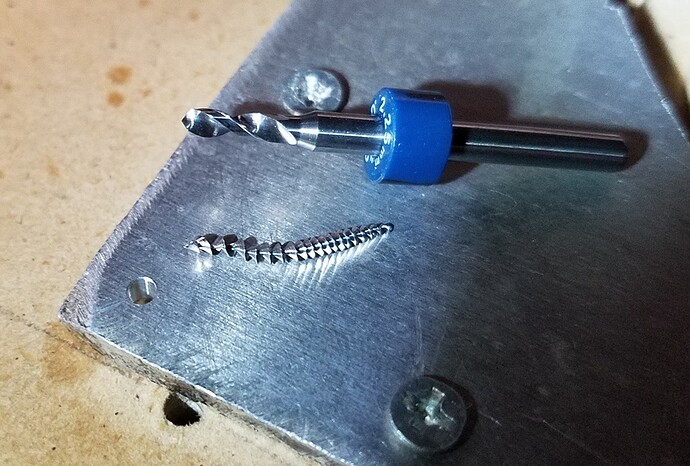 Tested on scrap 1/8" plate, drilled all in one go. I read up on peck drilling and that wasn't recommended unless you're going deeper than 3x the diameter of the bit. This page seemed to have some good recommendations on peck depths:
https://zero-divide.net/?shell_id=151&article_id=4242_programming-efficient-peck-drilling-cycle