So I recently posted another thread about a router bit causing me issues. I believe the issue is that the router bit might be dull. While troubleshooting, I dug deep into the world of feeds and speeds to see if I was being too aggressive. Turns out I was probably running on the low end of an acceptable range. Without having a lot of knowledge on this subject and while getting started, I know that I've potentially had the RPMs too high while running Carbide Create suggested feeds and speeds. I know that is my fault, but it seems like that could be a common issue with anyone who is new like me. Maybe CC should be updated to have feeds a little more mid range to allow for a larger cushion for the user to make mistakes (on both ends of the range). I think a lot of people might be dulling bits prematurely because of this. To illustrate my point here is a screenshot of the Nomad #201 bit plugged in to the calculator at custompart.net with the defaults suggested by CC.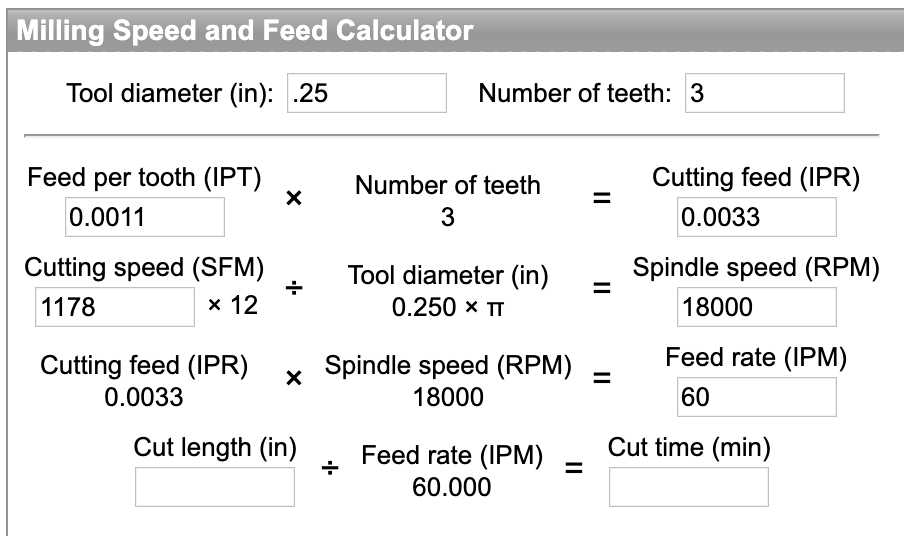 You'll notice that the feed per tooth is on the very low end of what would help keep that bit nice and sharp. If I bump the router speed up one notch to 24000 RPM, you'll see it makes the problem much worse.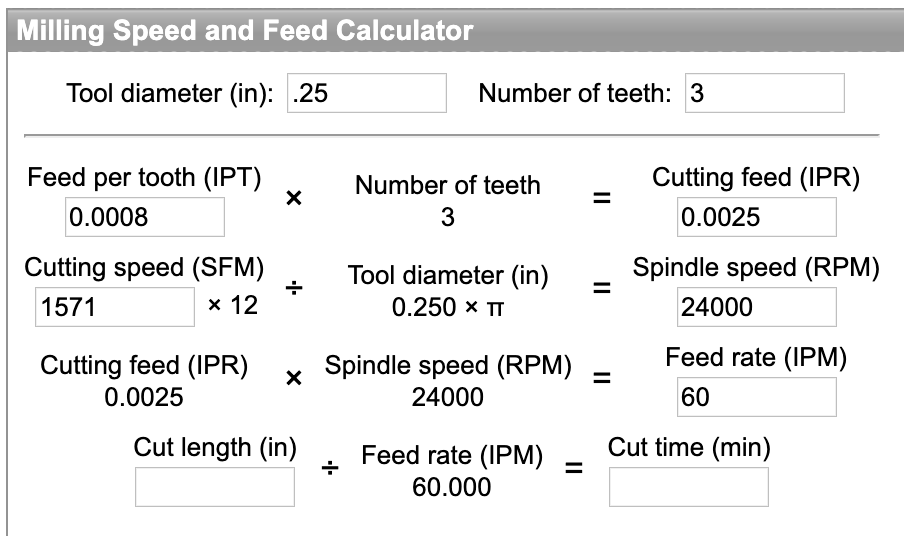 Here you can see the Feed per Tooth is under .001. This is likely getting to the point of making dust instead of shavings and will likely start to heat up the bit and burnish the wood. Especially if the bit is not razor sharp like new or the material is harder like a hard maple.
Maybe CC could be updated with a little more aggressive speeds and feeds. Mostly, I wanted to post this so that newbs like me will maybe not make the mistakes I did and keep their bits sharper for longer.
What do you guys think? Is it a problem? Or am I worrying too much about it?