This is an inobvious feature which has undergone a change in recent versions — it now allows sending a file from one computer running Carbide Create to Carbide Motion running on a different computer over the network (it also works on the same computer using the 127.0.0.1 loopback)
Testing with Carbide Create 520 and Carbide Motion 536. Note that it is necessary when installing/running Carbide Motion to grant it network access.
First, in Carbide Motion enable the "Allow Remote Access" option under Settings:
then, with Carbide Motion ready to receive a file, in Carbide Create, load or make a file which is ready to be made and go to the Toolpaths pane:
and click "Send to Carbide Motion" which will bring up a dialog box: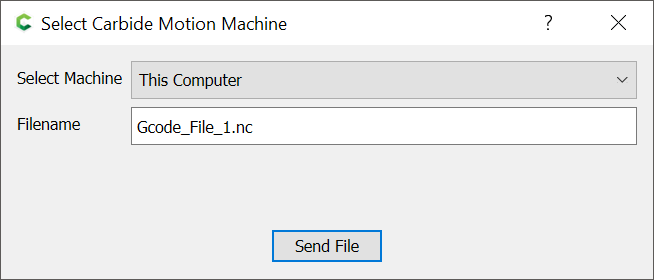 make the appropriate choices and click "Send File":
Carbide Motion will update the main Run pane:
click on "Start Job" and continue as normal after viewing the file and checking and confirming that it has completely transferred.