Hello,
I have recently been getting these errors when machining. It is very annoying that it happens partway through my programs and then I have to restart. Any idea on what is causing this and how to fix it?
I am using Fusion360 with the carbide3d Post configuration.


Error image: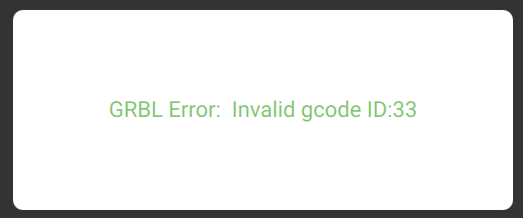 Gcode is too large to upload to this site so I have the link to google drive download if anyone needs it.
https://drive.google.com/open?id=0B_h6uhnwT_0Nc0V0bUZpX3dRNzg
Any help would be appreciated. Thank you.