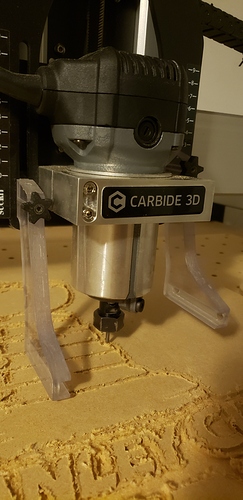 Has anyone ever had an issue with Carbide Motion just shutting down? The whole software justed exited out.
This is a first for me. I managed to get the software back up, but the file was gone so I loaded it back up.
When I go to jog, it naturally wants to begin homing cycle, but I didn't click it because my router and bit are down in the material and I don't want to snap the bit. I managed to wiggle the dust boot off in down position.
Any idea what to do?
Also, any idea why the software shut down? Or has this happened to anyone else? My internet connection seems to be fine. Nobody upstairs lost internet