Here is the Gcode created by CC.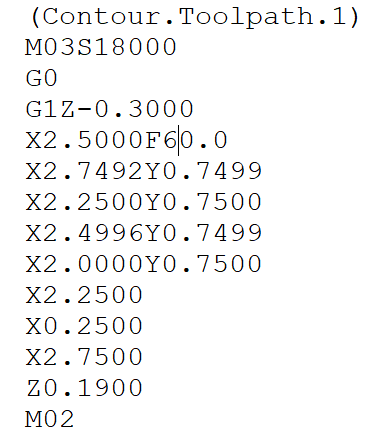 Here is the CC file as well if needed.
Keyhole Carbide Create - Test2.c2d (16.9 KB)
I thought I created a contour line that travels right to left moving 1/4" Left and back, 1/2" left then 1/4" back to the right repeating the 1/2" and 1/4" for a length of 2 1/2 inches. This is a simulated pecking motion for a keyhole length but for some reason CC only save three pecks and cuts the rest as a single cut?
I want to add the other pecks manually but do not want to attempt this edit until I fully understand what the Gcode is doing.
I assume this is metric positioning on the CNC. Can someone please explain the "X2" codes line by line that I may edit without damaging my machine?
Thank you in advance.