After reading everything on the table-bed Nomad Pro in the forums.
And when I finished a project, there was a lag on both sides. So, I just prepared something, if I'm not mistaken:
With the Caption montion software, at the "rapid position" option, click on center ©, set zero all. then move the X axis to -19.5 mm (3/4 in) and set all zero.
Ideally, this is to add an F button, for flip-jig, to the rapid position page of caption montion.
Here are the theoretical measurements.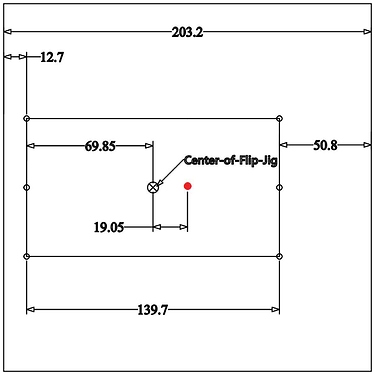 For Normad Pro only, on caption montion :