Hi,
I tried searching for this but came up, I think, empty. I am still new to CNC, so, I'm sorry if it is a common question.
I have a project I am modeling in Carbide Create. It is basically a flat sign that I want to mill through-holes in. These holes may not be circular, but rather, say, kidney shapes. I don't think Carbide Create allows me to make a chamfered hole, but instead only allows flat, vertical face, holes. I read about people using a chamfer router bit, but it was not clear if this was a process done after CNC'ing the work piece, in a post-product extra step.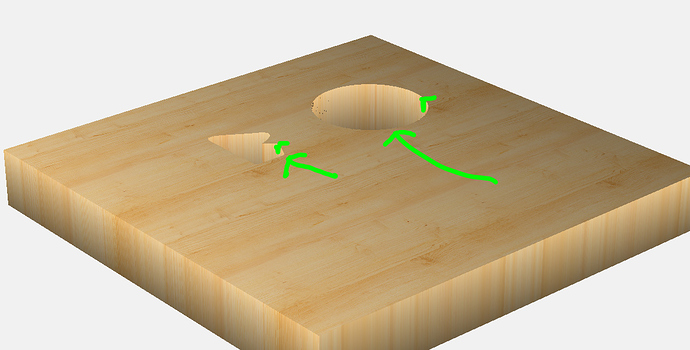 Tl;dr: Can a person make chamfered through holes in CC?
Regards,
c.j.