Hi All,
Please, questions pertaining to MechCam only.
I would like to chamfer the edges of this part, 45°. An have the following questions …
What TOOLPATH to use?
How to dimension a chamfering tool in the tool menu.
How to set the depth of cut of the chamfering tool for a .04" x 45° edge chamfer.
How to just select the edges to chamfer without selecting ones that need no chamfer.
Thank you for any help on this ~KAP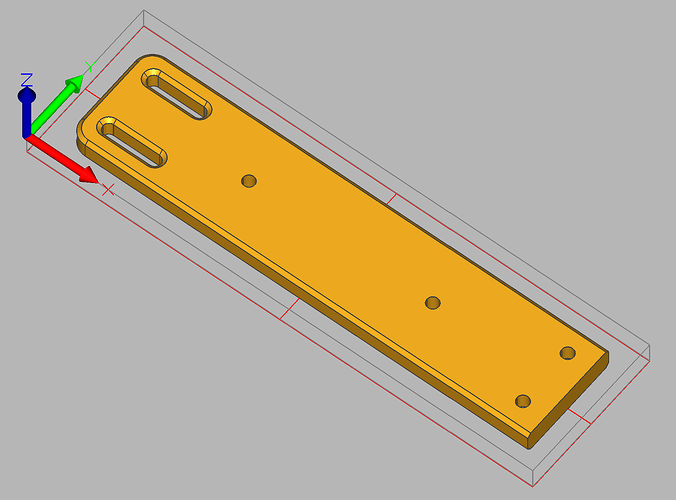 chs-1T.nc
(87.5 KB)