Did a lot on this today, added dormer windows, a porch, interior walls (papered) and lights. There are enough lights left on the string (USB ones) that they could be strung as fairy lights around the eaves or left to surround it if putting in a Christmas village. Got some fake snow for it to finish it off.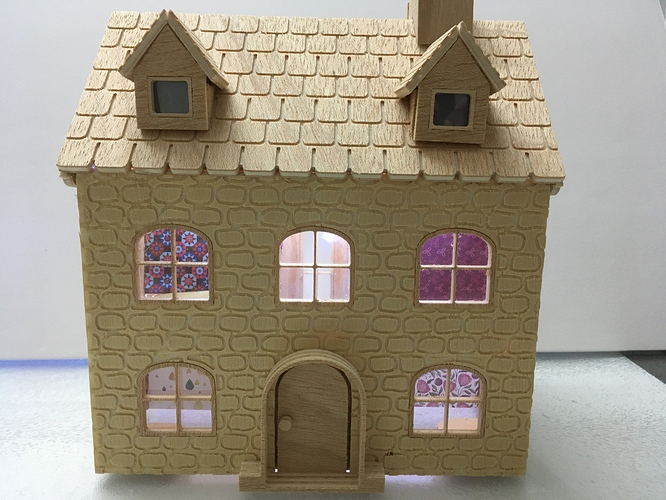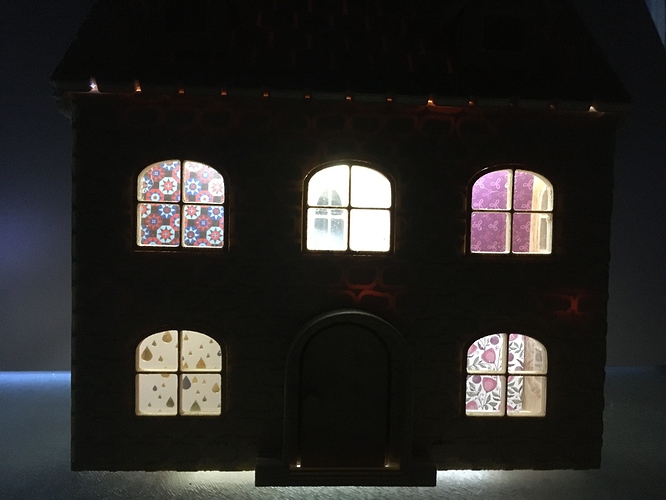 All done. Added some fake snow, and my friend will get a bag of it to add more if she wants to.
this turned out really cool
This looks amazing! Love the detail!!!
Love it! How does the inside look like?
Thank you! I think all the thought and work in the building was worthwhile. I'm working on simplifying the construction… The inside looks a bit empty, which is bothering me. It really didn't need as many lights but they were on a USB string and I didn't think to cut a load off! I may still rip the inside out and do it again…
Thanks! I'm very happy with how the building turned out.