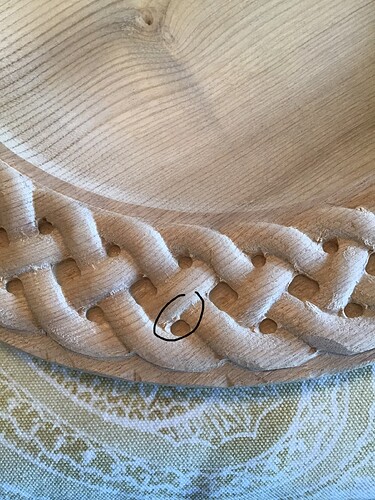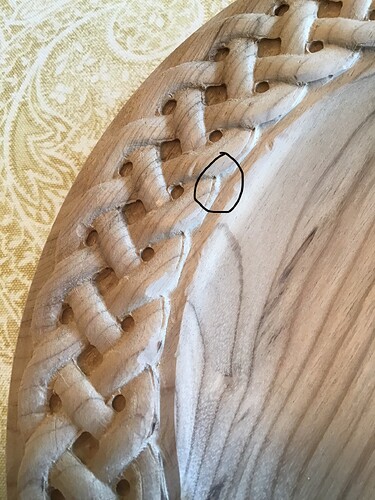 I am struggling to get a cleaner finish cut on this . I believe that the first would be helped by using a 1/16 or 1/32 bit to get into the corners.
In the second image it does not appear that my tapered bit is going out far enough to clean up the edge?
Any help is appreciated.