Working up a design: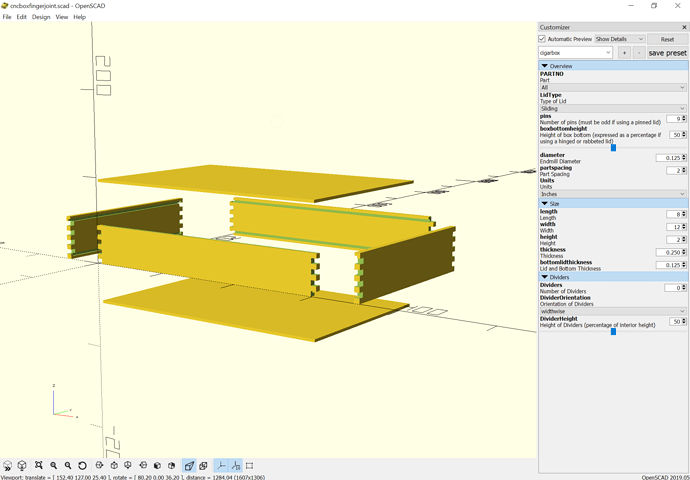 which makes this:
cncboxfingerjoint-cigarbox.pdf (8.7 KB)
which can then be opened in Inkscape and resaved as an SVG:
Which can then be opened in Carbide Create. Use the two boxes which have three boxes to cut the sides and front and back — the top and bottom can be cut directly from the geometry for them. It will be necessary to draw in the geometry for the dividers.
Then use the structures at the top left to cut the fingerjoints using the fixture at: https://cutrocket.com/p/5cb25f3380844/