Cams.nc (245.4 KB)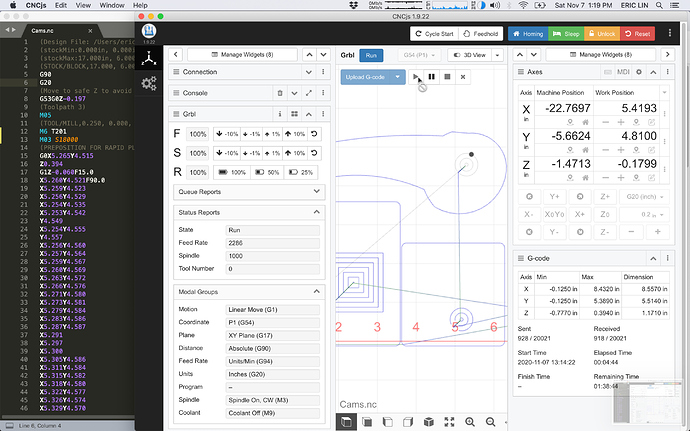 I'm new to CNCjs - this is my first time using it. I have a file created in Carbide Create (build 474) attached.
In CC, I set my feedrate to 90 IPM. I see this in the gcode (G20 on line 6, and F90.0 on line 18).
However, during my air run, I noticed the feedrate is 2286 when I expected 90, because my units is set to Inches (G20).
Why did CNCjs convert the feedrate from inches to millimeters when my units is set to inches?