Shapeoko XL
Carbide Compact router
Newbie
I assembled my XL and did the whole Hello World tutorial so basically ready to start cutting.
My router didn't come with a collet. Wrote Carbide, but after a week of radio silence, I ordered the collets from their website.
Now that I have them, I have no idea how it assembles. The owner's manual doesn't show how to install. I can't find any videos or tutorials for this part anywhere on the web. The collet doesn't snap into the nut like the Shopbot I've used previously.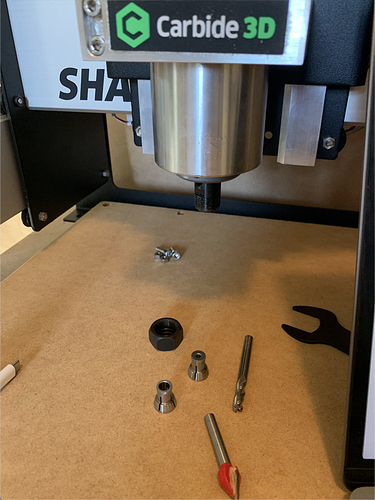 Here is what I have? is there a part missing? Am I missing something obvious?
Thanks in advance