I have not used Fusion360 in quite a while. everything I was trying to do I completed in CC.
Ok, what I am trying to do here is as follows.
I am trying to place multiple medallions, an stl file, into aboard in Fusion360. The board is 18.375 X 5.125. I have scaled the medallion to what I believe to be 2.0 inches.
Here is what I currently have.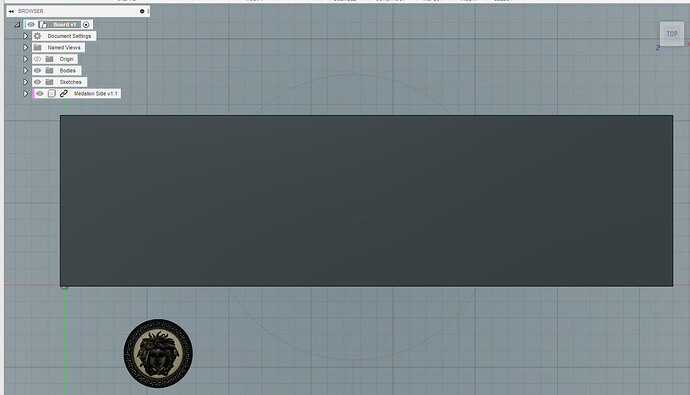 the issue is I have no clue where to go from here?
Do I have to edit the STL file somehow? Put the Medallion on top of the project, sink it into the work, I am in a quandary.