Hey everyone, this is my first post and I'm just looking for some help. I was milling a small sign for a friend and the contour on the outside seemed to cut in too far in the first pass of multiple depths.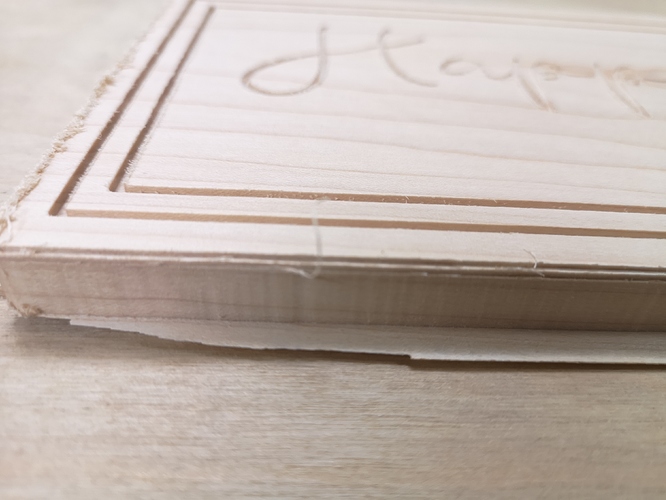 the strange thing to me is that it only happened on one side. The other sides look fine.
And in earlier tests I was having issues with wobbily lines. (I can only post one pic as a new user)
To me it seems like it these too issues could be related and probably something is loose or not set up properly. If anyone has ran into the same thing, I'm curious what to look for to fix it.
Thanks!