So I finally received my 1/4" collet and am about to start my first project.
I plan to make some drawers for my shop in MDF, using - I don't know the term, so I'll just call them - tabs, to put them together: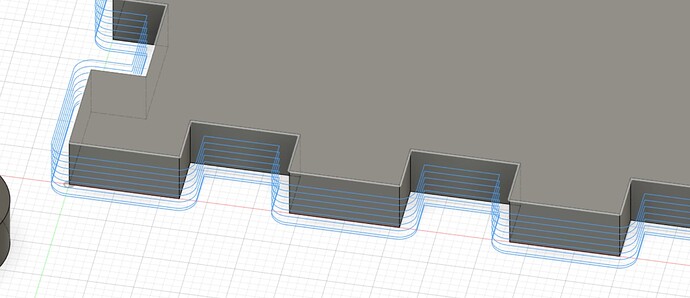 The issue is, that since I only have the #201 the corners are going to have a fillet of half the diameter of the #201, which is going to make it hard to put it together with the other half.
Is there an easy way to tell F360 to cut a little way into each corner, to make sure all material is gone?
What I need it to do is something like this: