So I finally did it. I woke up yesterday and decided I could no longer wait for the Sweepy to be back in stock.
So I made a temporary dust boot. All with scraps, hardware that I've had in the shop and a piece of nylon brush left over from our new garage door.
This is the result.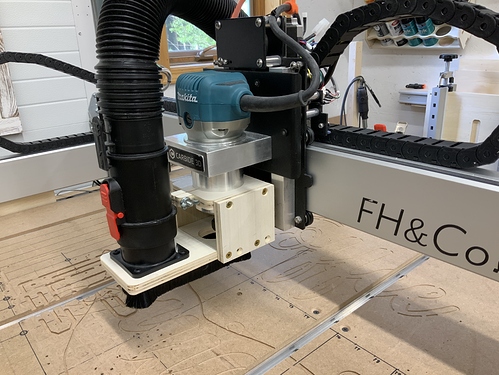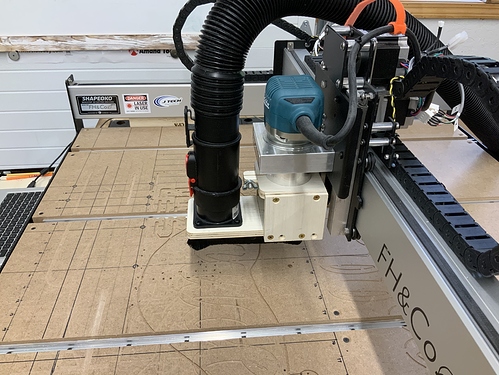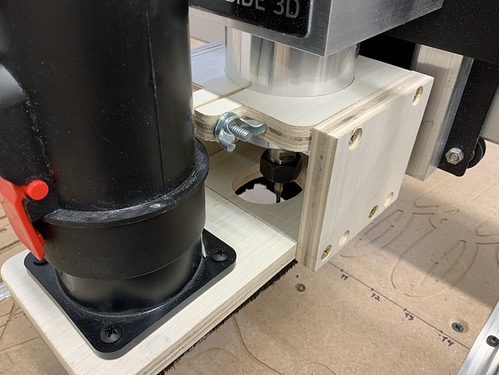 I hope this will tie me over till the Sweepy is available!
Now to work on some Vic house management.