Finally gotten some time, thought I might post a couple photos.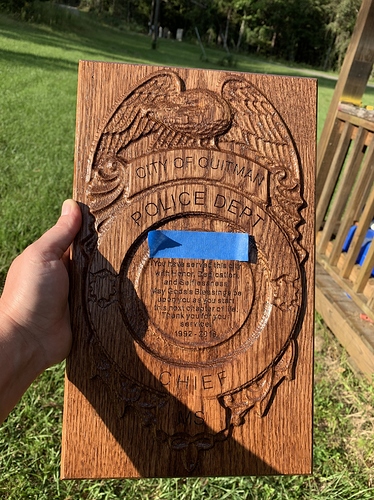 Kind of a rush job, and didn't really like the way the eagle came out. In retrospect I probably should have made this just a bit larger for the text in the center.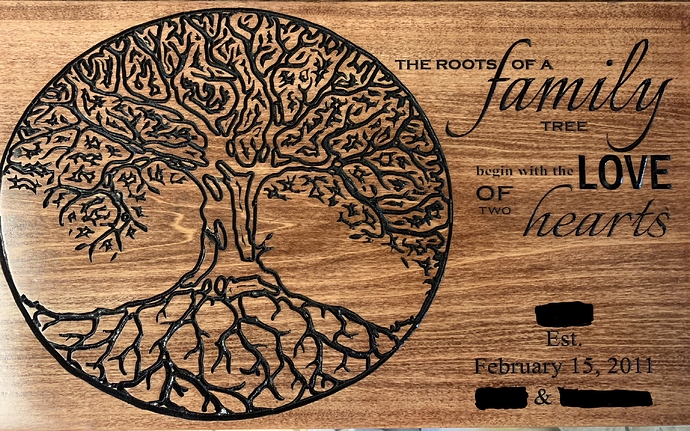 Found this file online, Can't remember where at the moment or I would give them credit. lol. My wife loved it.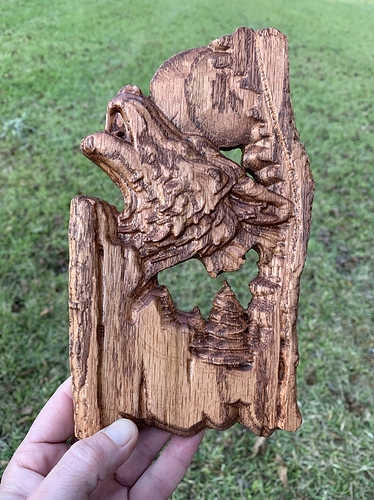 My first attempt at something like this. A whole lot learning (read mistakes) with this one. lol.