Hi guys,
I´ve been learning Fusion 360 for the past two months and still do not have a clear understanding on how things work sometimes. In this case, I need to create a mesh by carving horizontal and vertical lines, combined with holes over MDF and the challenge I'm having is that when I try to create the lines in F360, the software just convert the long lines into small areas where all the paths cross.
This is what I need to obtain: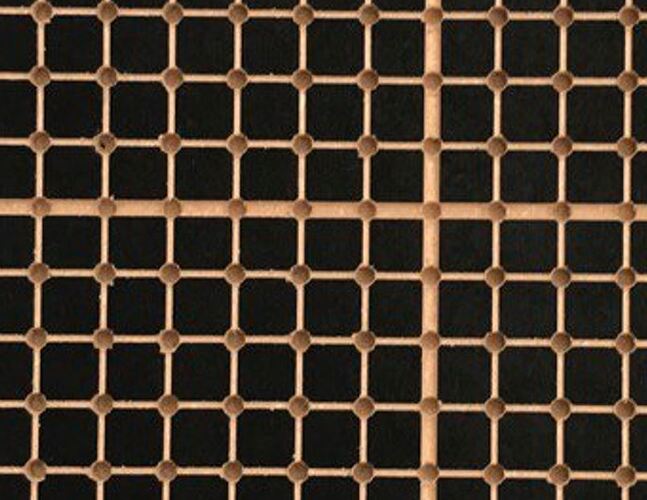 When I create the horizontal lines, they do not merge with the already created and cut holes: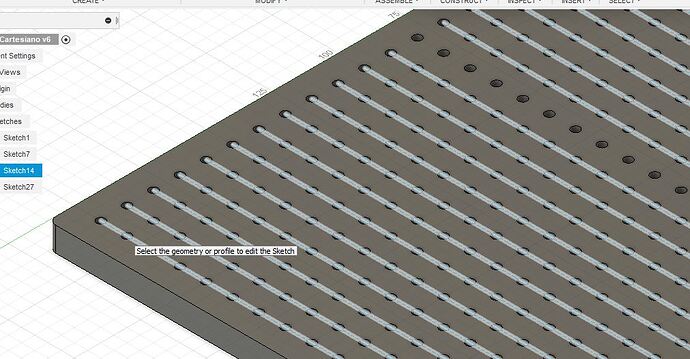 But, once I create the vertical lines, the software converts every space in small area, making it impossilbe to create a cut from side to side of the model for carving: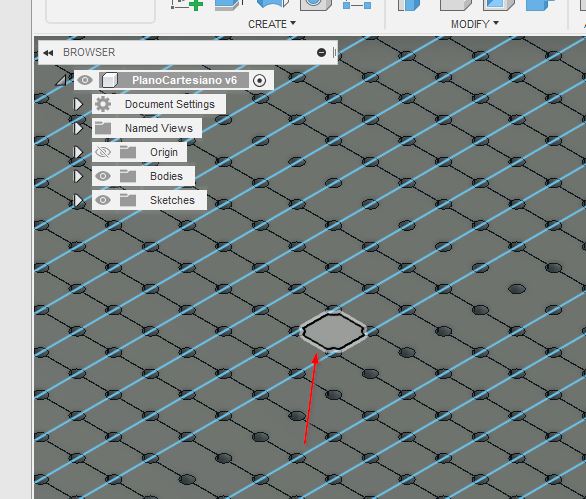 Any idea on how can a make these sketches separating one from another and avoiding the merge?
I hope I could explain myself on what I am looking for, for me it is difficult to put my thoughts into words