Hello everyone,
Well after a disastrous log cabin makeover ( Someone - not me) forgot to leave an expansion gap big enough for 80mm of movement (that guy - who looks allot like me) then had to pull down the interior walls etc. That guy, yip was me has learnt something new!
That guy now also has about 102 meters of T&G Pine board 100mm wide 9mm thick. in lengths from 600mm to 2010mm lol similar to this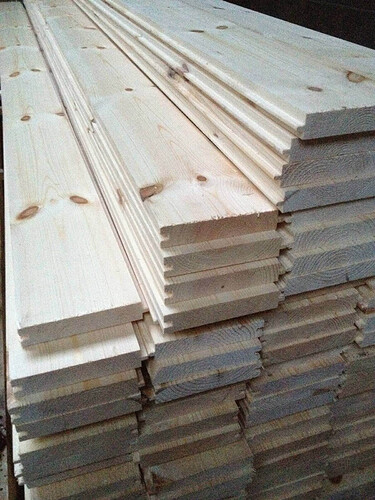 So my request is pretty simple i need to come up with something that I can run on the machine to sell for pennies, to try and get a little bit of money back.
Needs to be :
1 - simple short run cycles
2 - not require much finishing
3- jigable i am thinking more like this Jig rather than this Jig
4 - if possible something other than signs words etc i dont think i could cope running 29485849585 "LOVE" vcarves lol
interested what you people come up with because my brain has failed me

Jon