I tried making a project from CutRocket (https://cutrocket.com/p/5b1ade2ad55f4/) but had a bad machining moment as I didn't realize Carbide Create 514 was interpreting the file differently than the CutRocket software and designer had intended. As see here from the download page, almost all the operations should be pockets: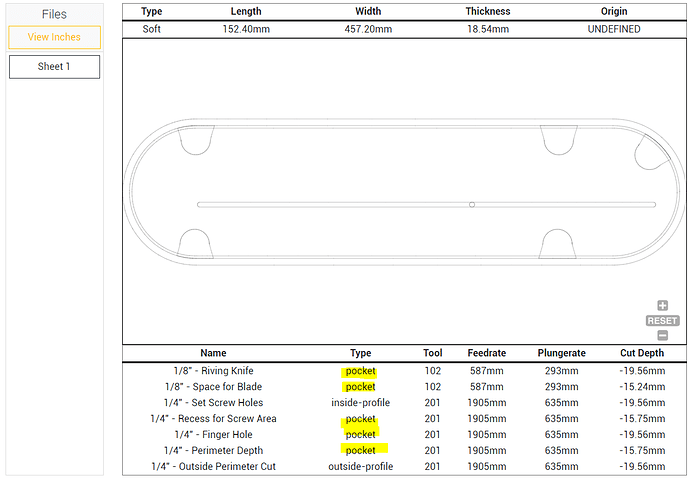 But when loaded in Carbide Create 514, it shows up as profiles:


I uploaded the exact same .c2d file that was downloaded into a new project on CutRocket, and it displayed the operations as pockets (proper). What is going on?