I'm trying to basically cut a 12x12" square from a 15x24" piece of 1.6mm 6061-T6 on my XL. I'm still learning how to use the machine and I'm really just doing some experiments.
I have it clamped down really well all around. When the machine reaches the middle of the stock, it seems to "grab" the router and just screw into the material/waste board like a drill.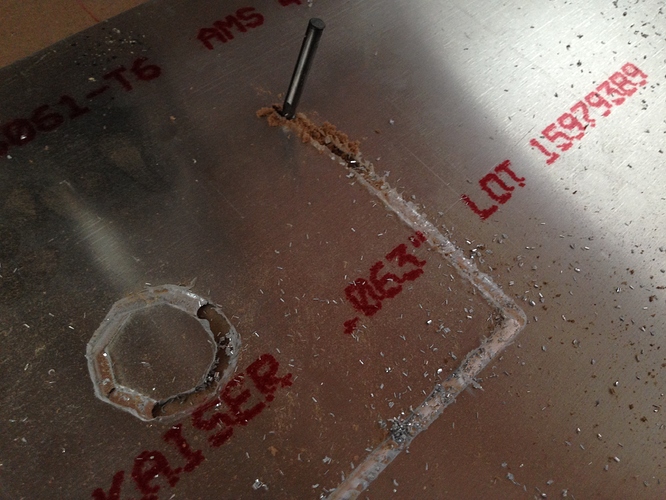 There is definitely some play in the middle of the stock (in the Z direction). Do I need to put a hole in the stock and clamp that part down? Another option would be to just cut my stock on a table saw to reduce the distance between the endmill and the clamps?
Here are my settings, (taken from the wiki)
1/4 inch endmill that comes with the machine
0.1mm depth per pass
2.857mm stepover
1524mm feed rate
508mm plunge rate
about 15-20k RPM (guess based on 611 router setting of 4)
I was following the theory ("fast and shallow")