CAD'd and CAM'd in Fusion 360, ran with Carbide Motion. Parts are held down with painter's tape with CA glue in between, works really well. These are mammoth ivory, have also cut various others in walrus, musk ox, texas longhorn and moose.
The roughing and finishing passes area all done with a 1/4" bullnose with .03" radius. Counterbores and contour cut are done with a 1.5 mm ballnose bit.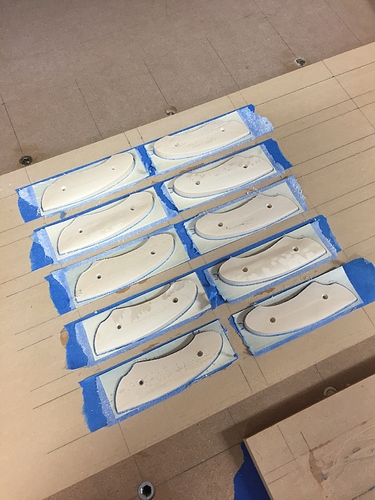 Cut, sanded and buffed. Top is mammoth, bottom is walrus.