Any ideas what caused this?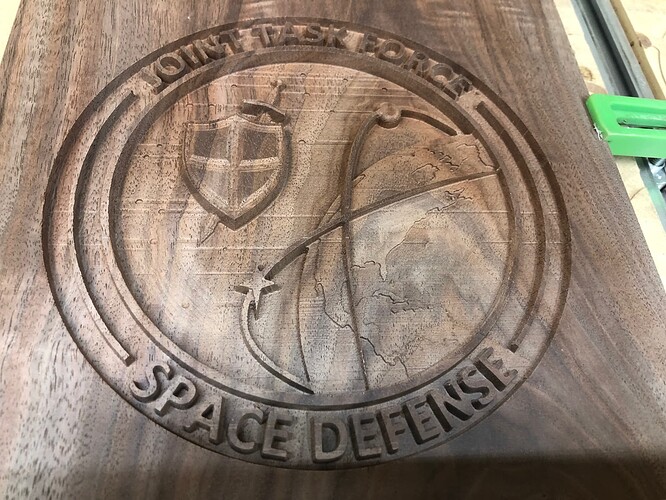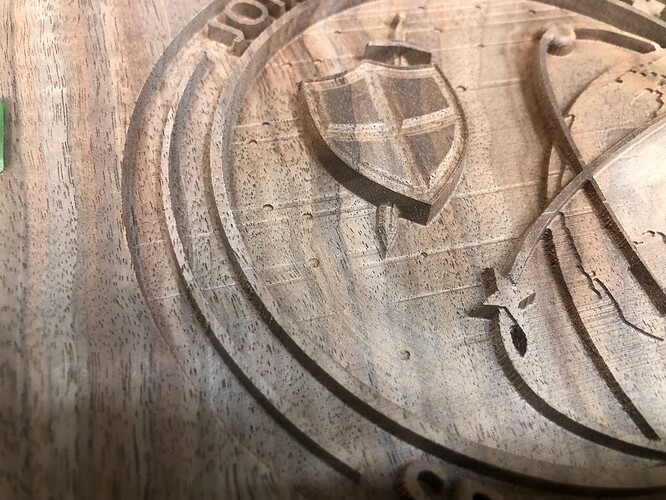 I doubled checked my fusion file, didn't see anything off nominal. First cut was a 1/16 up cut and left .02 stock, followed by a 6.2 degree 1/32 tapered ball tip.
The lines from the parallel ball tip only happened when it cut the slight dimples from the original design.
Bad CAD file? Bad G Code? Or did the machine missed the command?
It's not a disaster, simple sanding will take those lines out, just concerned. Maybe this will kick me in the butt to do some preventive maintenance.
Any thoughts?