Next up is more boxes, this time for magazine storage — for my part I just cut open Fed Ex boxes: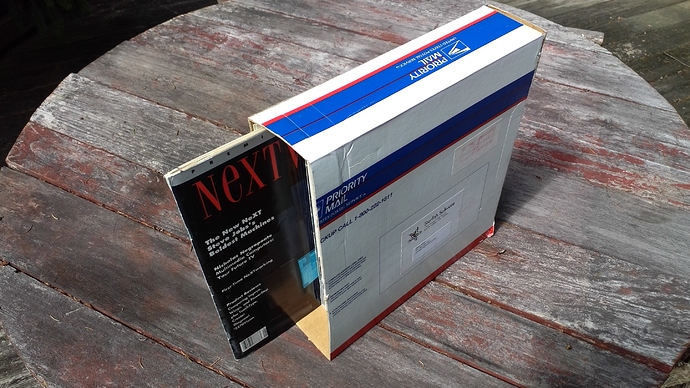 But they're not always available in a suitable size for typical magazines.
There are a number of commercial options:
So there is certainly precedent for wooden boxes — we'll try for an inexpensive material, since this is going to be a fairly large project (sorry Nomad owners) — Luan Plywood is available at most home centers, usually as underlayment, a bit of care should allow one to pick out a sheet in good shape which can be cut up to fit on the bed:
https://www.homedepot.com/p/Underlayment-Common-5-0-mm-x-2-ft-x-4-ft-Actual-0-189-in-x-23-75-in-x-47-75-in-1507142/202089010
(it's far more affordable if you can manage a 4x8 sheet).
First up, design.