Hi everyone!
I got a spring loaded diamond drag bit a few weeks ago. I work it on my nomad for Brass and Silver engraving. The bit itself works perfectly fine and was easy enough to set up (I watched the carbide & Winston Moy videos on youtube).
However, I think the results I get when I use a small font (3mm in height) are quite dreadful. They're super shaky and not precise at all.
I've attached a picture, so you get a better idea. The big E on top is 10mm high and the lower one is 3mm. It's the same font.
I understand that 3mm is quite small, so maybe the DD bit can't quite handle it, but it's probably just me struggling with it.
I'd be very thankful for any ideas on what the issue might be.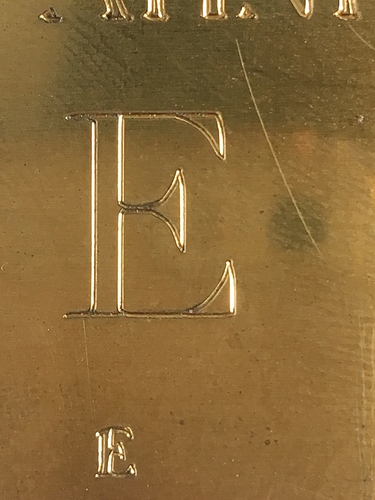 Here are the numbers I used in Carbide Create if it helps