I have just gotten a Shapeoko 3 from a friend and I'm loving it! I have started making some small projects as I get familiar with it. During these projects I've noticed a couple of things that I can't explain. I believe i have set the machine up correct.
Pockets on the right side of the machine are shallower than pockets on the left along the x-axis. I have leveled my additional spoil board and when I place a level on the machine all seems good.

I was making a end mill tool holder today and the holes that were made with my 0.25" and 0.125" were not very circular, see below. I used a smaller end mill than the hole size so that it could spiral into the stock. Is this a setup issue?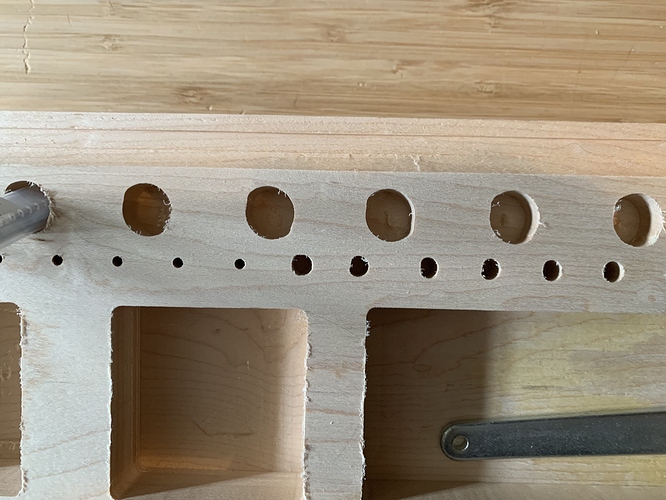 Thanks,
Darren