I wanted to share a fun project I put together using my shapeoko 3 xxl. I created an accent light/nightlight using Carbide create, my stock shapeoko 3 and the stock #201 (1/4" straight) endmill that ships with your shapeoko.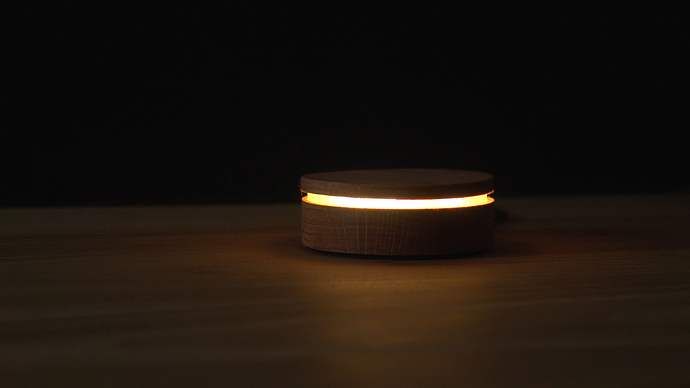 The video of the entire making of can be seen at
https://youtu.be/q6MGKOqCm40
I did use a laser cutter for the acrylic but you could very easily use the shapeoko for that as well using around 1mm DOC, 18k RPM and 1600 mm feed and 400-500mm plunge. If I was going to use carbide create to setup the cut for acrylic I would probably create two contour operations, the first with an offset of 1mm or so to leave a light chip load for the finishing operation.
I also included a list of materials and the project files on the website https://zifuz.com/projects/how-to-make-an-awesome-diy-accent-light/