I built myself a handheld pendant so I could jog+zero the machine while leaning over it to eyeball things.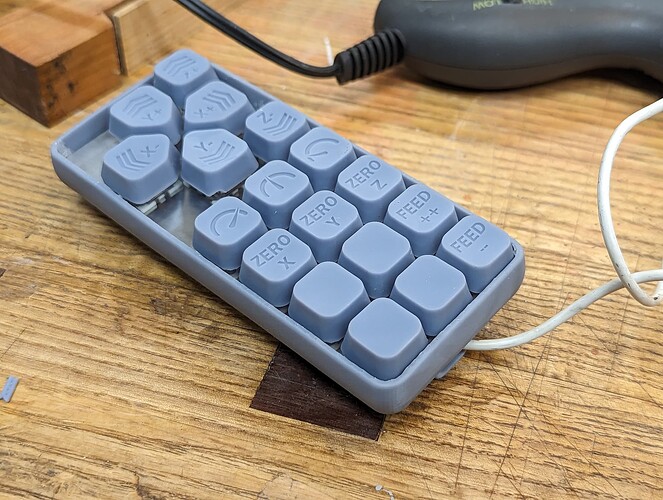 More pictures here: Imgur: The magic of the Internet
I recently got a resin 3d printer, so this was the perfect project to try printing my own mechanical keyboard keycaps. I resin printed the enclosure too. Amazing surface finish compared to anything you get with an FDM printer.
Its basically just a mini mechanical keyboard with a form-factor and keycaps designed for being a jog pendant. It's a bunch of keyboard key switches mounted on a aluminum panel (CNC'd on my HDM) hooked up to an Arduino pro-micro running QMK so it acts as a keyboard to the PC. These buttons are all setup to output multi-key combinations (ctrl-alt-[a-r]) which I configured to appropriate commands in gSender. Works a treat.