I finally got to install my touchplate and TLO button probe tonight! I hate to do it, but I finally just cut the clips off my leftover limit switches and wired them to the P header and bitsetter pins. I ordered the wrong ones twice on Amazon, and now that I'm starting advanced jobs I can't wait any longer.
-It would be really great if C3D sold the 3 pin connectors/pigtails as an accessory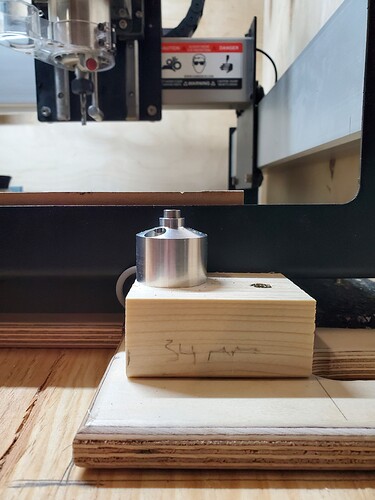 Now that I have the capability for probing, is there a software-agnostic way to use them, like sending pure GCode to run a manual tool change? I've got touchplate probing figured out (G38.2), but I can't wrap my head around how to set tool length offset for second/third/fourth tools.
Does anyone have a capture of what CM sends when it runs the bitsetter?
Here's what I've got so far for touching off job zero:
G38.2 Z-10 F250
G0 z2
G38.2 z-5 F40
G90
G53 Z-1
G0x0y0
Now I just need the rest of the commands to run a TLO adjustment after a tool change.