This has been a topic of discussion on the OpenSCAD mailing list and Reddit and to a degree here.
Put up a survey 'cause I was curious:
and will put the results up at:
https://wiki.shapeoko.com/index.php/OpenSCAD#CAM_options_for_OpenSCAD
As noted there there are a couple of options for CAM in OpenSCAD:
export an STL
export a DXF or SVG
import into FreeCAD
program in parallel
use some sort of direct CAM interface
It's that last which we will examine here, working up a basic test file for an endmill geometry which is not supported by Carbide Create, a tapered ball endmill:
Weeker ZQ21A3 CNC Router Bits 2D&3D Carving 3.6 Deg Tapered Angle 2 Flute Ball Nose 1/4" Shank 1/16"X1 1/2"X1/4"X3'
The BlockSCAD version is available at:
https://www.blockscad3d.com/community/projects/964669
and the OpenSCAD code may be easily exported from it.
As has been discussed in the past, the first thing to do is to move the variables to the top of the file so that they will work with the Customizer: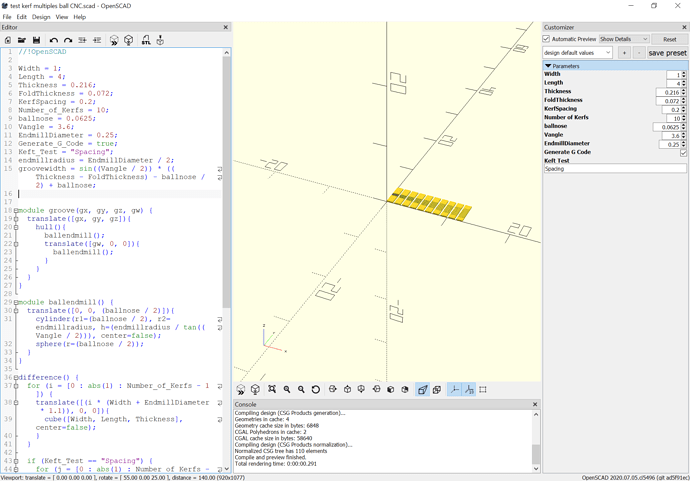 and then updating them to reflect the metric default in OpenCAD.