I just got my Pro XXL set up and have run some basic tests. I am about to do something more complicated that involves tool changes. I did a simulation in CAMotics before I cut any material, just to be sure everything is correct. I am noticing that the tool is cutting through the material after the tool change.
So I did a simple test with two pockets using different tools.
This is the simulation in CC: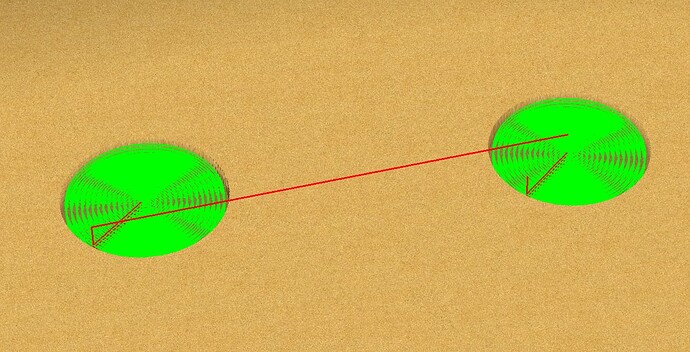 This is the simulation in CAMotics:


I tracked down the problem to the line in the G-Code "G53G0Z-0.197."
X-7.5765Y-1.3252
G0Z-0.4902
Z0.5000
(Pocket.Toolpath.2.-.Pocket)
M05
(Move to safe Z to avoid workholding)
G53G0Z-0.197
(TOOL/MILL,0.250, 0.125, 0.000, 0.00)
M6T202
M03S18000
(PREPOSITION FOR RAPID PLUNGE)
G0X3.9442Y-0.0537
Z0.5000
G1Z-0.1000F15.0
X3.9383Y-0.0469F90.0

If I remove the "Z-0.197," it works.
If I understand this correctly, after the last line of the first tool path, it does a rapid traverse to Z0.5000, which is my Retract Height. Then, it turns off the spindle, moves to Z-0.197 (the top of the material is 0.0), and does the tool change before turning on the spindle and traversing over to the first cut position. Then it moves up to the Retract Height before plunging to the start of the next tool path.
I understand that the simulator does not consider the machine moving to the home position to request the tool change, so am I safe to ignore this?
I have not tried to cut this from actual material.