Hi all,
does anyone have experience with accelerating the drying process of wood by cooking it in salt water?
This is apparently a scandiavian technique, used for traditional cups.
I want to use some 3-5 cm thick slices of a log for a project and had the chance to get some freshly cut ones. Found on the internet, that cooking in salt water drains all the stuff (proteins?) from inside the wood, so that only salt water remains, which should then dry more quickly.
It might be comparable to driftwood, which has been in water for a long time and therefore completely cleansed.
So I took the log slices and started cooking. I used approximately 800g salt on 5-6 liters of water.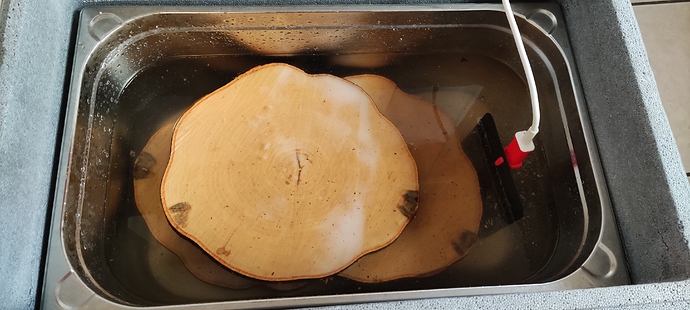 After 2-3 hours it looked like this: (The liquid can supposedly be used as stain)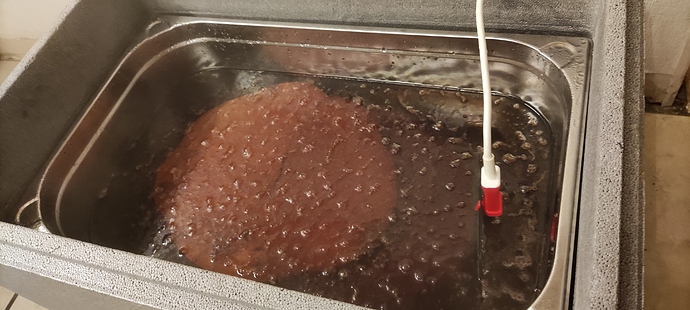 After the process there were already cracks in the center, so I most likely failed here

.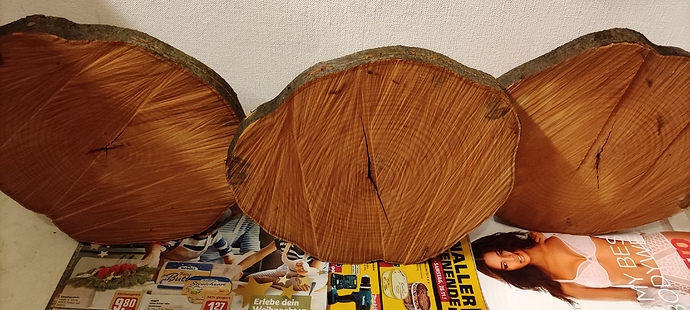 Well, this was a quick shot based on loose information, but anyway, if someone has done this successfully I'd be happy for advice on this topic.
Regards
Nils