I have a Shapeoko XL with a suckit clone dust shoe. I also have an xxl with an arm overhead that supports my 2.5" dust hose. I call it the diving platform.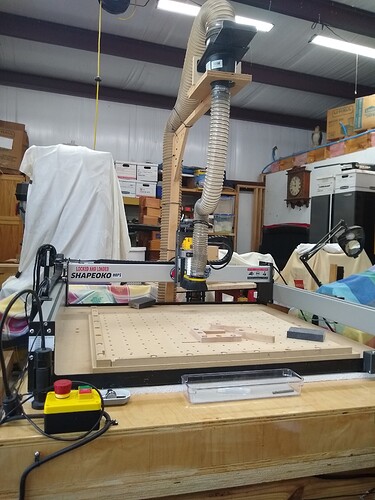 Its drawback is it is positioned at the back and IF I wanted to machine longer work I would have to remove and/or relocate.
So I have room on right hand end to make a boom to hold my dc hose. Can you post pics of how you solved your dust collection on an XL.