Considering my current custom dust shoe design failed big time last time I cut deep pockets,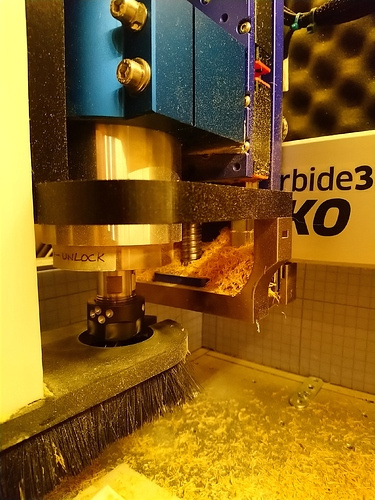 I started looking at a different design. I still want a fixed-Z shoe, but I thought I would bring the vacuum hose much closer to the endmill. It would also help when the shoe is moving over the edge of the stock and the hose ends up on top of nothing, sucking air instead of chips.
And since I have a water-cooled spindle (hence no fan/downward air flow to care about) I figured I would try a "spindle shoe" that covers the head of the spindle, and plug the hose there: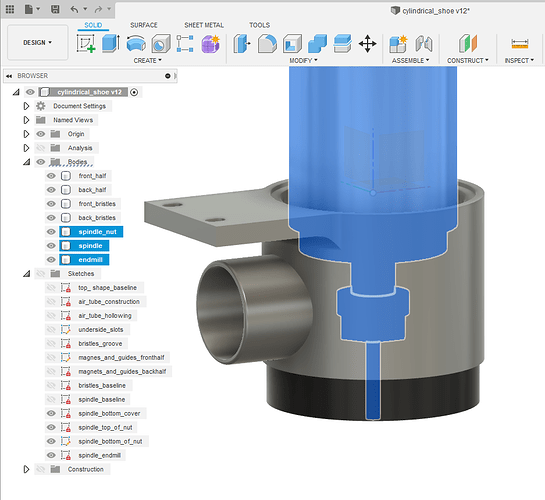 For easy install/removal I split the part in in two, and intend to use magnets to hold the two pieces: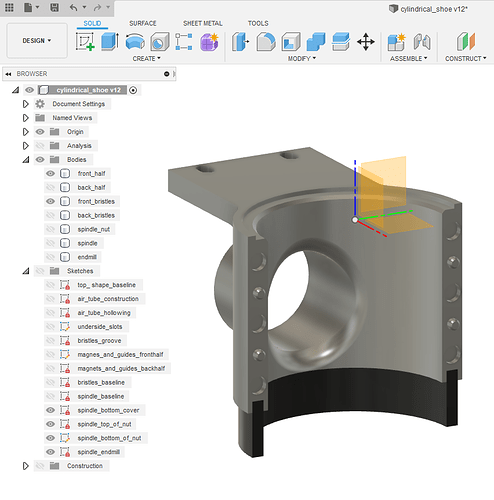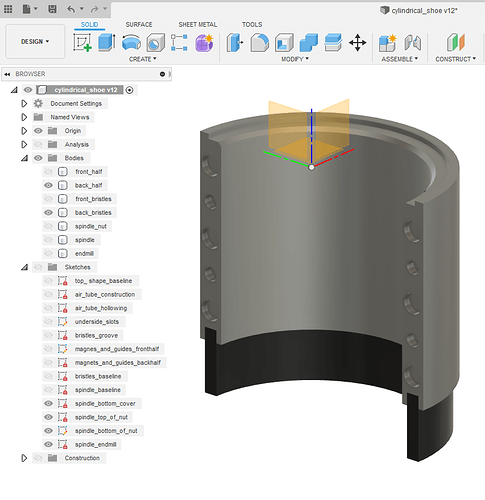 The inner diameter is larger than the spindle by a good margin (6mm), so the flat recess on top is where I would glue somekind of a smaller but flexible material that would go flush against the spindle body, more or less sealing the top while not hindering the Z movements.
Note: I don't care about endmill visibility while cutting, the end game is still to install a USB camera in there someday.
Now my question is, before I print this, and since I have no idea what I am doing with respect to air flow design, does this seem like it could work, or do you see any obvious flaw in that plan ?