So.
I wanted to test out the Nomad precision and make something fun at the same time, so I decided to try to make a 90 degree dovetail joint. These pegs/slots are supposed to be .375", and the plywood is ~.5" thick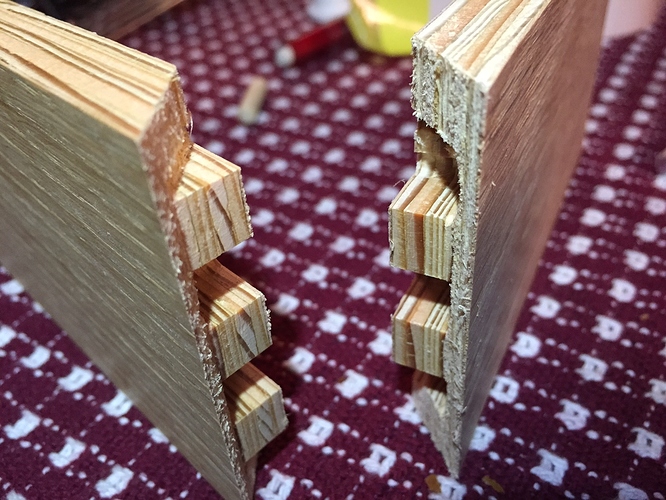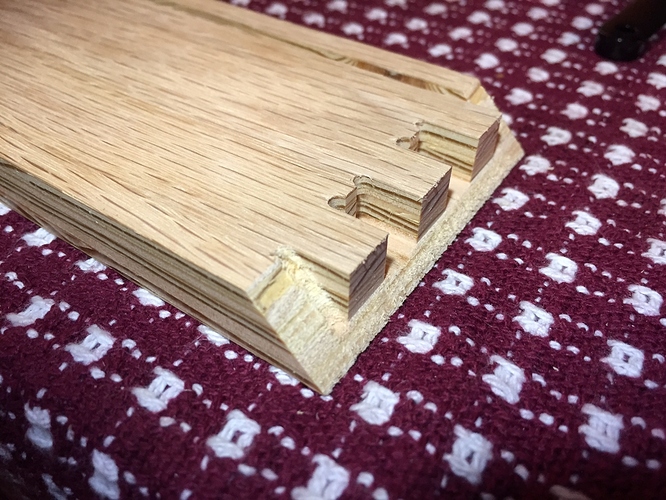 It's pretty cool, but the pegs don't fit into the slots, and calipers verify that the slots, which should be .375" across, are actually more like .371-.372" across, and the pegs, which should also be exactly .375" are too large by the same amount (so the pegs are ~.006-.008" larger than the slots.
I was curious as to why this might be (precision limit of the machine, something else), but the pieces I milled look basically perfect, with no drifting or any other issue like that, and then I noticed that this long, skinny slot: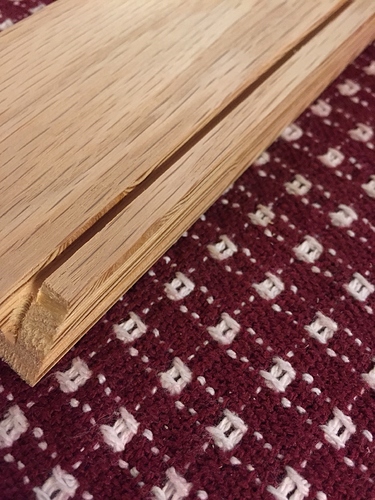 which was basically a slot made by waterlining a .125" flat mill down (actually, the slot is modeled at .126" or the CAM software wouldn't make a toolpath through it), is measured by calipers at .123" across, smaller than the endmill size itself.
Is it possible that the endmill is smaller than it should be? It's hard to get a good caliper measurement on the endmill itself (the fact that it has flutes makes it hard to get a "widest diameter possible measurement", and also I didn't want to damage the endmill edges), but it kind of looks like the endmill is only .123" wide near the tip, and .125" at the shoulder. Is this possible, or am I crazy and doing bad measurements biased by my preconceptions? If not, what else might cause this?
Related question: if you were to try to make something like this (cut out a shape, then in another piece cut out a hole that's the same shape), what size gap would you design in if you wanted to get a nice fit? 0? .001"? .002"? Does that answer change if you're doing it in hardwood/softwood/plywood/aluminum?