Hello,
I recently bought some cheap coin blanks from Amazon that I want to engrave. Unfortunately those coin blanks only have an iron core that is coated with different finshes (brass, copper and silver).
This is the design I want to engrave: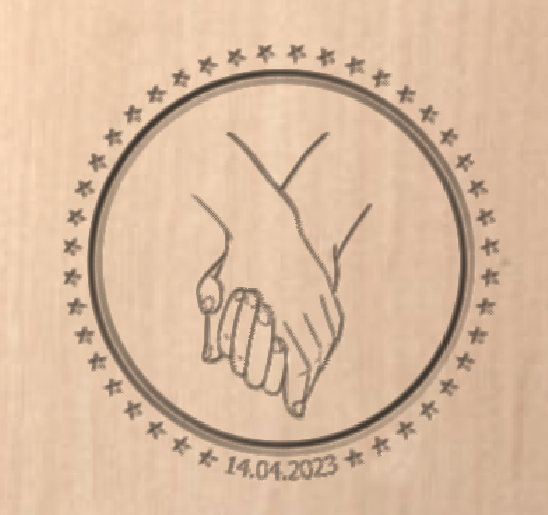 I tested the toolpaths on a piece of renshape (which I first milled perfectly flat) and the result looked good.
Unfortunately however, the result on the actual coin doesn't look that good and the engraving is only partially there.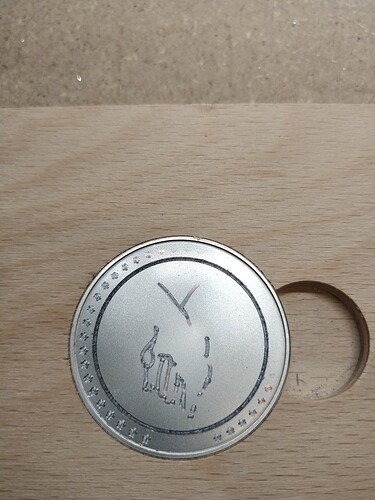 As my engraving is only 0.3mm deep, I guess the problem could be the unevenness of the coin surface/the coating. How would you deal with that? My initial idea would have been to mill the surface flat, but as the coating is so thin, this doesn't work.
I would be grateful or any ideas

Thanks a lot!
Kind Regards
Bernhard