I was in the second of three epoxy colors on some coasters tonight and when I applied heat from my torch to clear the bubbles the first one discolored badly. Initially it was all over the surface and since it was messed up I gave a little more heat and it chased the color to the edges.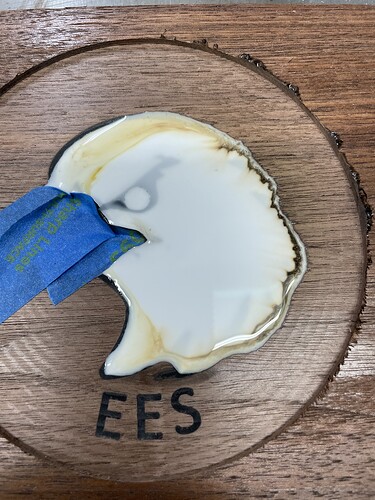 I have used this same epoxy, dye and torch before and not had issues. The only thing Incan think of is some chemical reaction with the tape I am using to dam an area for a different color.
I had 11 more of these to do and had customers for some of them so I didn't want to try again. I resorted to popping bubbles with an xacto knife. Hopefully they will not be too bad and clear when I flatten back out.
Ever seen this before?