This is a bit strange.
I'm using CC Pro Build 530 and editing an existing file.
When I go to export the GCode, firstly the save as field is pre-populated with the last saved file name (pointless, but there it is), and secondly, if I click on an existing .c3d file (which shows the file extension) I'm prompted if I want the existing file overwritten, like this (and you can see at the top of the image I am trying to save the GCode):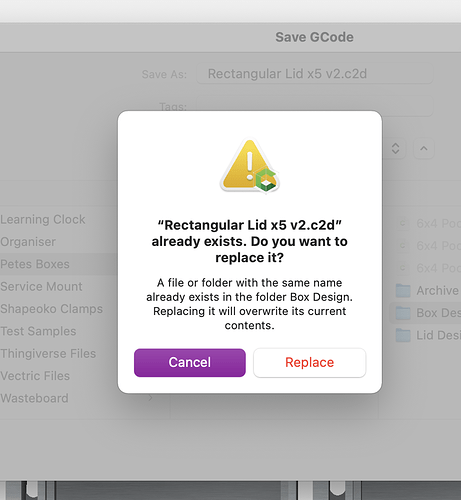 I don't recall this happening before. I've selected the filename and have managed to save the file as *.c3d.nc (which is stupid), so I've edited the extension before saving the file, but it's not threatened to overwrite the .c3d file before.
Is this a bug?