I am creating this post as a "feature request", but there may be another solution as my problem is related to the sweepy and dust collection.
I am 3D milling a topographic map, it is currently in the roughing step, and I am having to babysit the machine because of this…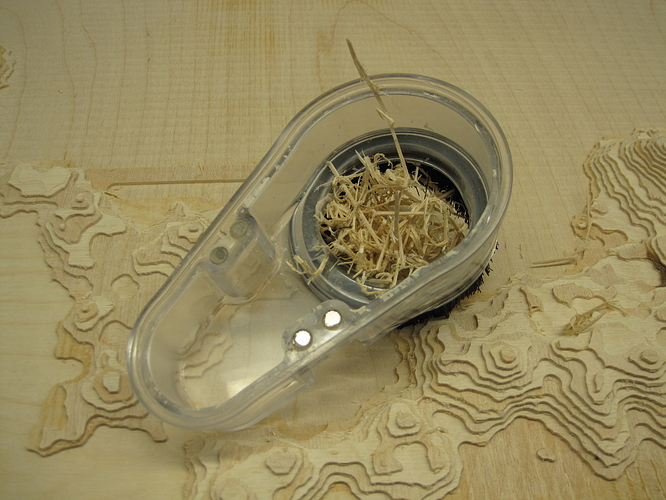 When cutting along the grain, long strings are being created and it's clogging within the sweepy. So how/why is this a software request?
In the 3D finishing toolpath, we are given the option to set an "Angle". And once I learned what this setting did, I started using it. So my feature request is this…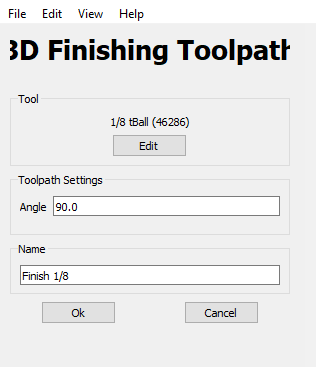 Please add an "Angle" option to the 3D roughing toolpath. If it was there I would set it to 45 and (I think) it would fix my dust collection problem.